Boîte de vitesses planétaire de précision
Taille de la bride de sortie: 47mm - 255mm
Plage de couple de sortie: 14n.m - 2000n.m
Yard Precision Planetary Transmission - Dongzhan drive industry
Cpl product
Output Flange Plate Size: 47mm,64mm,90mm,110mm,140mm, 200mm,255mm,circle
Output Torque Range: 14N.m-2000N.m
Available Gear Ratio One stage:4/5/7/8/10
Two stage:20/25/35/40/50/70/100
Backlash One stage :P0≤1, P1≤3,P2≤5arcmin
Two stage :P0≤3,P1≤5,P2≤7arcmin
Product Features
1.The gear material is high-quality alloy steel with the heat treatment of carbonitriding to obtain the best wear resistance and impact toughness.
2. Using ANSYS technology to carry out finite element analysis on the gear strength, and at the same time to modify the tooth profile and lead to reduce the impact and noise of gear meshing and increase the service life of the gear system.
3.The output planet carrier adopts an integrated (double-supported) structure design, and the front and rear bearings are distributed in the box with a large span to form a stable integrated structure to ensure high torsional rigidity and accuracy.
4.The gear ring and the output housing adopt an integrated design, using high-quality steel and hot-forged to obtain a higher material density. The integrated design can ensure that all geometric dimensions are processed at one time. If compared with other embedded and clamped structures, it has higher precision and strength.
5.The input shaft and the locking device adopt an integrated design, and the double bolts are symmetrically distributed to achieve dynamic balance. At the same time, the strong locking of the double bolts effectively prevents the motor shaft from slipping and realizes high-precision and zero-backlash power transmission.
Product Features
1. Aerospace, Military Industry.
2. Medical health, Electronic Information Industry.
3. Industrial robots, Production Automation, CNC machine tool manufacturing Industry.
4. Motor, Textile, Printing, Food, Metallurgical, Environmental Protection Engineering, Warehouse Logistics Industry.
China Precision Planetary gearbox supplier
Dongzhan is a leading factory in China that focuses on China Precision Planetary gearbox. This website provides relevant information such as pictures of products.
We provide you with a full range of picture references when shopping for goods, providing a pleasant online shopping experience! Our mission is to provide customers with high-quality, best-selling products.
Dongzhan Precision Planetary gearbox
Precision Planetary gearbox-YAD manufacturers Dongzhan Drive Industry is a professional Gear motors Manufacturers, DC speed controller Suppliers. Wholesale worm gearbox , choose China Precision Planetary gearbox-YAD manufacturers Dongzhan Drive Industry, Products have been exported to more than 30 countries and regions all over the world. Service tenet:The company will adhere to "Take the good faith as the premise, quality and service as the center, achieve the win-win goal with the cooperator" more attentively to provide customers around the world with products in superior quality and services.>>>more products
Application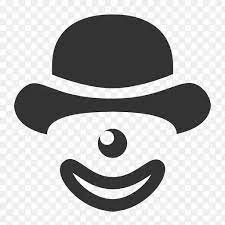 Moteur à engrenage AC à angle droit
Plage de puissance disponible: 25W - 1500W
V appropriéoltage:1-ph 110/220/230VAC, 50 / 60Hz, 250W max;3 Phase 220 / 380 / 415 / 440vac, 50 / 60Hz;1500W MAX.
SRH hypoïde Gear Motor
Plage de puissance disponible: 0,1kw - 2,2kw
Tension applicable: 1 - PH 110 / 115 / 220 / 230vac, 50 / 60Hz, max 750w;3 Phase 220 / 380 / 415 / 440 / 460 / 600VAC, 50 / 60Hz;Max. 2200W
Transmission planétaire de précision yab
Taille de la bride de sortie: 42mm - 220mm, Sqr.
Plage de couple de sortie: 14n.m - 2000n.m
Boîte de vitesses planétaire de précision yabr
Taille de la bride de sortie: 42mm - 220mm, Sqr.
Plage de couple de sortie: 14n.m - 2000n.m